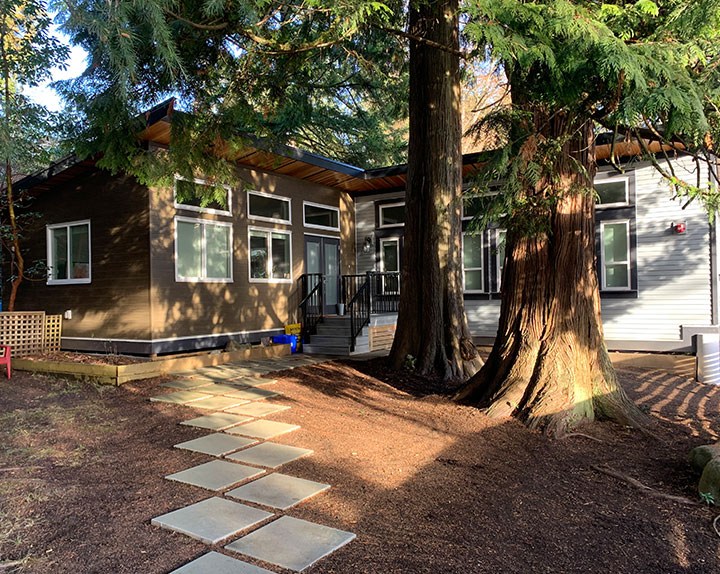 How can I find out if my roof has been installed correctly?
That new roof may look good from the ground, but looks aren't everything. Applied Roofing Science will make sure your roof conforms to the latest Codes of Practice. Not only will we head up to the roof for a close-up visual inspection, but we'll write you a comprehensive report of all observed findings. 
We support all of our findings with detailed notes and photos. The best-case scenario is that everything checks out okay. But if that's not the case, we'll provide recommendations for resolving any issues.
How can I tell if my roof needs repairing, recoating or replacing?
In the world of roofing, looks can be deceiving. It all depends on the type of roof you have, its age, and the quality of its installation. Aged roofs often appear rough but may only require minor repairs or maintenance service. Any previous repairs and maintenance will also factor into your roof's longevity. 
Our advice? Don't be spooked by a quick visual inspection or misled by an unqualified source. Applied Roofing Science provides thorough investigations and unbiased suggestions. Your roof is designed to protect you from the elements. Applied Roofing Science will make sure it's fit for the job.
Which roofing material is best for my building?
There is a large variety of material options available to suit every possible roof design. Proper selection of roofing materials depends on the location and use of your building, the style and design of your roof, and other factors such as: structural design (warm- or cold roof), roof slope, conventional or inverted, and not to forget the actual availability of specific materials and/or qualifications of your local roofing contractor.
As a property owner/manager, the choice of roofing options can be overwhelming. Applied Roofing Science is happy to walk you through the entire process to ensure you get the most suitable roof design to protect your property and for your budget! Get in touch, and we'll stop by for an initial consultation.  
Do I need a warranty? How long can I expect my roof to last?
You would expect that a roof would always outlast the manufacturer's warranty. Alas, we don't live in a perfect world. Improper installation, the wrong choice of materials, and product defects can muck things up, reducing your roof's service-life. 
In most cases, manufacturer's warranties range from 5 to 20 years and each and every manufacturer offers different kind of warranties which are typically based on the certification of the roofing contractor as well as the choice of materials. Applied Roofing Science can talk about roofing systems all day! We'll gladly help you select the best materials for your project.
What are my options if I believe my roof has not been installed properly?
First off, before you do anything rash, bring in Applied Roofing Science for a look. We can verify your concerns or put your fears to rest. Either way, you'll have a trusted and unbiased roofing specialist on your side. Based in the lower mainland, we specialize in roof inspections of buildings located throughout British Columbia. 
A written report with our findings carries a lot of weight in resolving these matters. We'll ensure your roof meets the applicable standards and is aligned with the current Building Code. If it doesn't, we can advise you on your next steps. We've always got your back.
What should I do if I have a dispute with my roofing contractor?
The good news is most roofing companies aren't looking to cause trouble. However, miscommunication can lead to simple misunderstandings. Applied Roofing Science will review their work to establish if the standard of work is up to snuff. We will quickly determine whether the contractor met the obligations of the contract. 
Should the situation continue to escalate, we will give you a comprehensive document that can be used as evidence in court. Rest assured; our observations are pretty tough for anyone to refute.
What does a written report consist of?
At Applied Roofing Science, we ensure that our photographs and descriptions are straightforward and that any recommended follow-up actions are clearly defined. 
The conclusions found in the summary overview will highlight our observations and estimate your roofing system's remaining lifespan. Photographic evidence accompanies all findings in the report. If you have any questions, we'll talk you through every item.
Do I always need a written report or is a verbal report enough?
Sometimes, a verbal report may be all you need for a minor issue. However, we feel it's wise to have a documented record of our visual inspection for future reference. Our promise: we keep things direct and to the point.